Bloomberg News
A redesign of Bloomberg's consumer mobile product, encompassing news, market data, and audio-video media experiences, employing a new visual language and redefining major feature areas.
Bloomberg Crypto

Illustrations and site design for Crypto, a news franchise from Bloomberg covering cryptocurrencies and blockchain technology.
Bloomberg Podcasts

Various cover art for Bloomberg's catalogue of podcasts. Color, quirky conceits, and reductive, dimensional illustrations form a distinct graphic language.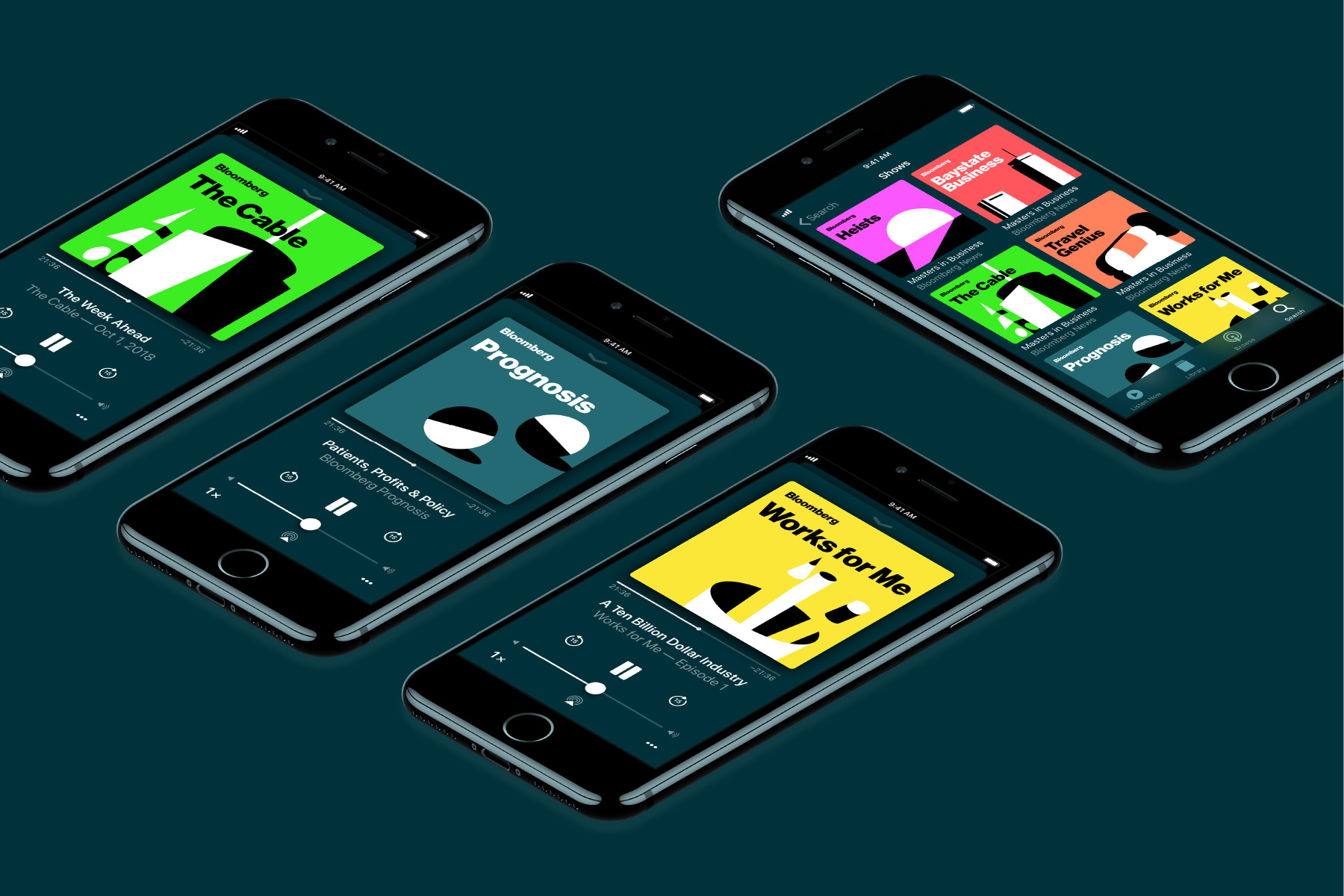 Facebook Messenger
A new design vision for Facebook's Messenger ap to better integrate its many capabilities beyond chat, constructed arround entities collecting in content–, people– and discovery-centered views.
Facebook Suicide Prevention

Suicide prevention is an important part of Facebook's community safety efforts. Clinicians and experts at Now Matters Now and the University of Washington advised on developing experiences inside Facebook's flagship app to assist people expressing suicidality or self harm on the platform.